Top o' the mornin' to ya! Are you tired of dealing with inconsistent customer experiences due to language barriers, especially in the Irish market? Look no further than Irish accent text-to-speech technology.
Businesses must have a robust online presence as more customers turn to the internet to research products and services before making a purchase. According to a recent study, 82% of customers research products and services online before making a purchase. 
One way to enhance that presence is by utilizing AI text-to-speech software. This technology allows businesses to easily create audio versions of their content, making it more accessible to a broader audience. The beauty of it is that you can create content in almost any language or dialect, including the famous Irish accent.
Don't let language barriers hold you back from success. Learn how to implement Irish accent text-to-speech today to help your business provide Irish customers with a meaningful experience that will lead to more conversions.
This post will guide you through the Irish accent TTS process so you can enhance your business's communication and scale to a whole new country in just three easy steps.
What is text-to-speech (TTS), and why is it important?
Text-to-speech (TTS) technology is a type of software that converts written text into spoken words. It uses natural language processing (NLP) and artificial intelligence to generate a realistic human-like voice. You can integrate TTS technology into various platforms, such as websites, mobile apps, and virtual assistants.
TTS is a growing technology that is becoming essential for businesses because it can improve customer service, accessibility, and communication. With TTS, companies can provide customers with the option of consuming information through audio, catering to those who prefer to listen instead of reading.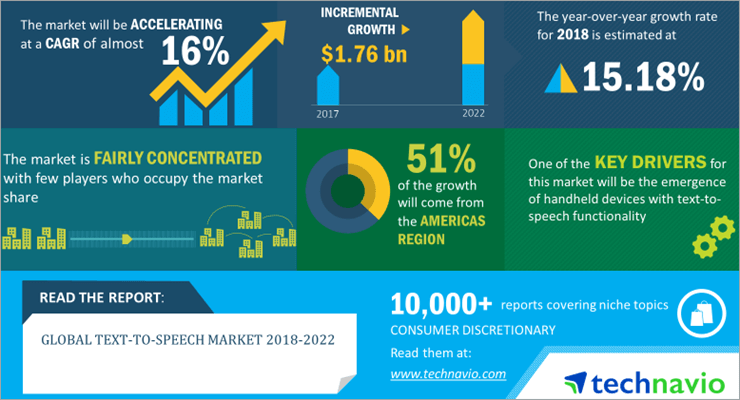 Additionally, TTS technology can help improve accessibility for individuals with visual impairments, providing a better experience and increasing customer loyalty. You can also use TTS to enhance the efficiency of internal communication by automating the process of creating and sending out messages.
Why use Irish accent text-to-speech?
The Irish accent is well-liked and considered to be friendly and approachable. Therefore, using TTS with an Irish accent can create a positive and welcoming impression for customers.
One significant benefit of using Irish TTS is the ability to improve customer service and communication for businesses operating in the Irish marketplace. In addition, using TTS technology with an Irish accent can help customers feel understood and valued, leading to increased customer loyalty.
Irish accent text-to-speech is worth considering if you're looking to enhance your online presence and provide a better experience for your Irish customers.

What's the craic with Irish text-to-speech?
One popular use for Irish accent TTS is customer service automation. By using TTS with an Irish accent, businesses can create automated responses that sound more natural and personal, which can help to improve customer satisfaction. This application can benefit companies that want to provide 24/7 customer service but don't have the resources to have a human representative available all the time.
Irish accent TTS can also be used to turn text to videos. For example, businesses can employ the Reals by Hour One AI video generator to create videos with an Irish accent that can be used on social media, their website, or other marketing materials.
Irish accent TTS can be a valuable tool if you're looking to improve customer service, create more engaging videos, enhance the learning experience for your students, and many other use cases.

3 Easy Steps to Get Started with Irish Accent Text-to-Speech
1. Choose Your Irish TTS Tool
Text-to-Speech (TTS) tools convert written text into spoken language, making it easier for people to consume information and communicate with others. These tools come in various forms, including audio-only, video, and AI-generated videos. Here are examples of some top tools in each space:
Text-to-Video AI Generator Tool – Reals by Hour One
Reals by Hour One is an AI-powered video generator that allows users to turn written text into engaging and professional-looking videos. 
Hour One offers a wide range of customization options, allowing users to personalize their videos and make them unique to their brand, including the ability to use an Irish accent. It's an excellent choice if you're looking for a text-to-video tool with realistic virtual presenters.
Audio Only TTS Tool  – VoxBox
VoxBox is a text-to-speech tool that offers a variety of human-like voices, including an Irish accent. Vox Box allows users to generate speech in different audio formats, including MP3 and WAV. This makes it easy for users to use the generated speech in various applications, such as video presentations, audiobooks, and voice-overs.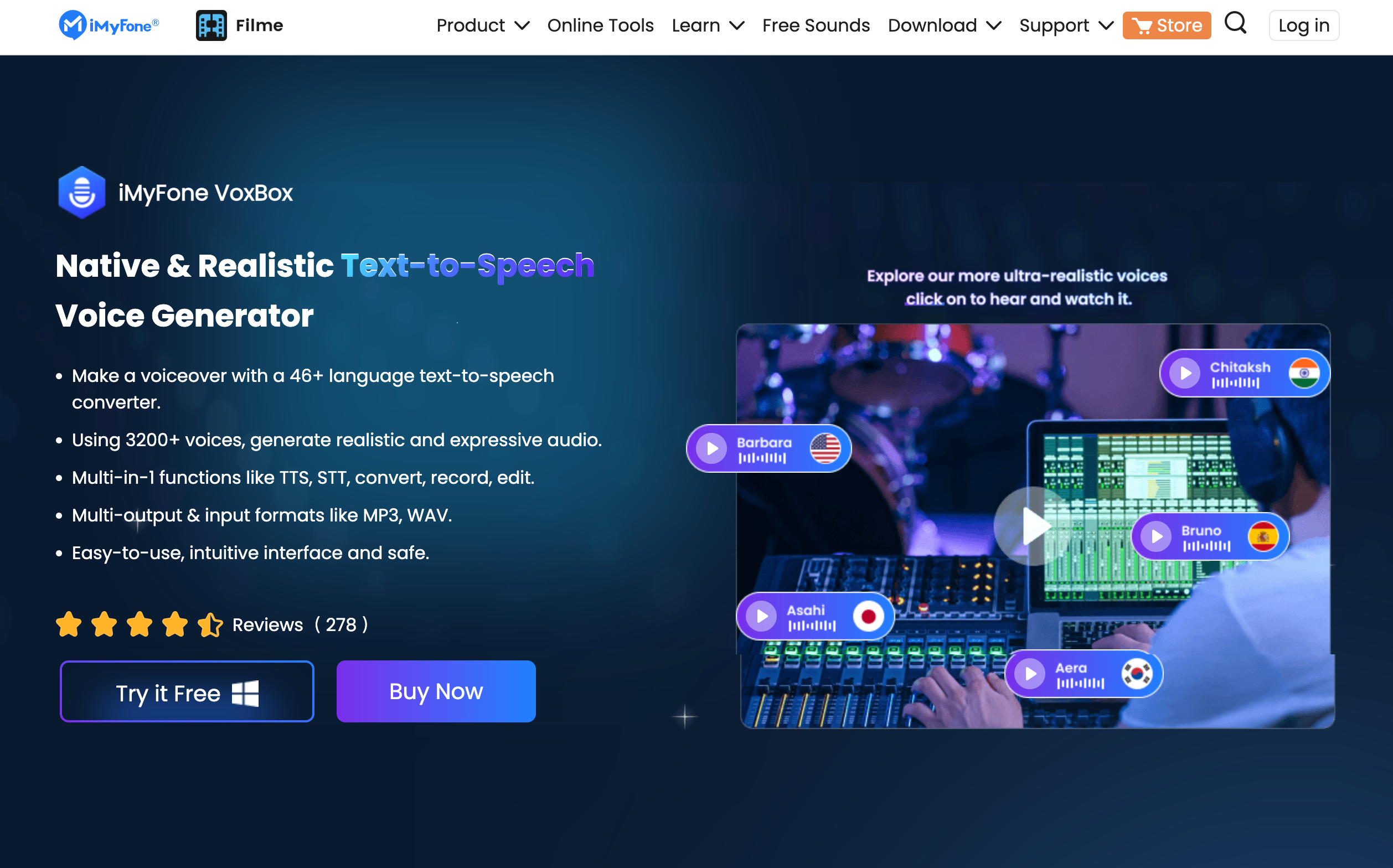 TTS Tool to Create Video Presentations – Narakeet
Narakeet is a text-to-speech tool you can use to create video presentations, among other types of content. It offers a variety of human-like voices in different languages and accents—including an Irish accent—allowing users to choose the voice that best fits their presentation.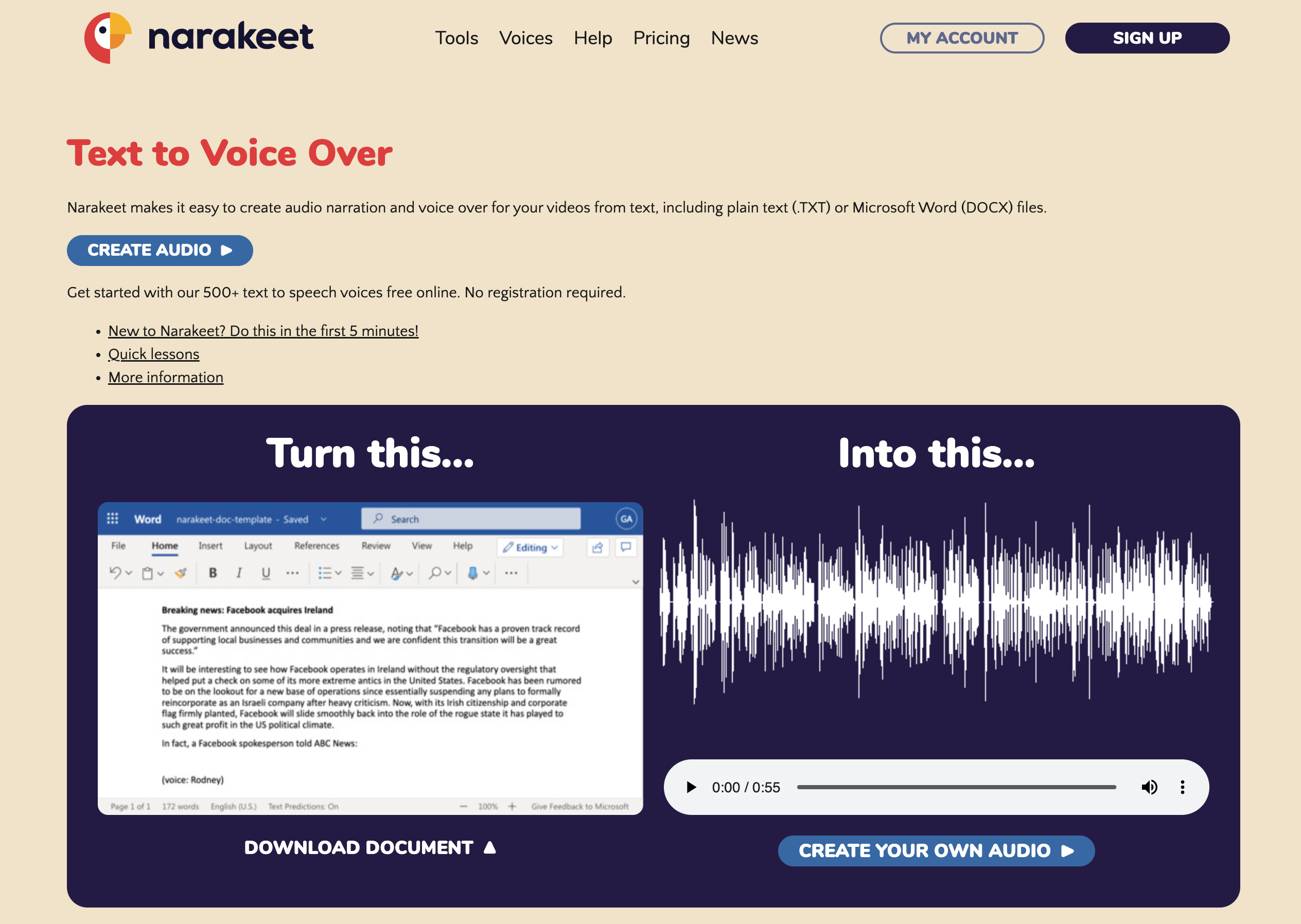 2. Prepare Your Irish English Script
When preparing your script with a text-to-speech tool with an Irish accent, it's essential to consider the intended use case, target market, and desired output. For example, suppose you're creating a video presentation for a business audience. In that case, you'll want to ensure the tone of your script is professional, and the language used is appropriate for your target market. 
If your output will be audio only, write your script in a conversational style to make it more engaging for listeners. Alternatively, if you're creating a virtual presenter, you should incorporate visual elements into your script to make it more interactive and engaging.
Regardless of your intended use, making sure your script is clear, concise, and easy to understand is essential.
3. Enter Your Text, Generate, and Share
Creating speech from text with a text-to-speech tool is simple. All you need to do is enter your text, choose a presenter and voice, and press the button to generate your audio or video. The tool will then use AI and advanced speech synthesis technology to generate speech from your text in the accent and tone you've chosen.
Once the speech has been generated, you can share your output on social media, such as YouTube, or internally within your organization. The ability to generate speech quickly and easily from text makes it possible to create high-quality audio and video content in a fraction of the time it would take to create it manually.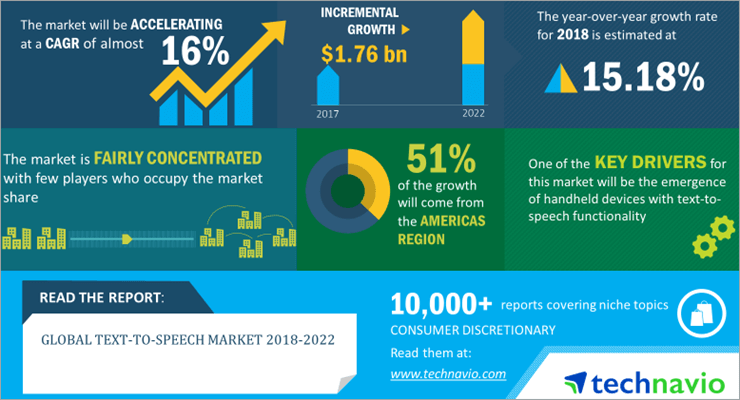 The Luck of the Irish is Reals
Utilizing Irish accent text-to-speech technology can benefit businesses looking to improve their customer service and online presence. The Irish accent is known for being friendly and approachable, making it an excellent option for creating a positive and welcoming impression for customers.
Hour One's Reals platform provides an ideal solution for businesses to create AI-generated videos with virtual presenters that speak with an Irish accent. The process is simple, with just three steps involved: 
Selecting a video template and layout
Choose a Character, Voice, and Enter Text
Create and Share your Presenter Video
Creating professional-quality videos with Hour One is affordable, fast, and easily scalable, making it the perfect tool for marketers, businesses, and individuals who want to create engaging video content for any use case.
Whether you're hoping to create engaging videos for your marketing campaigns, improve customer service, or enhance accessibility for your audience, the luck of the Irish is Reals when it comes to text-to-speech technology.
If you want to enhance your online presence and provide a better experience for your Irish customers, consider trying Hour One's Reals platform for free today.