The recent pandemic sparked at least one positive development. While the world was kept hostage due to Covid-19 restrictions for over two years, text to speech (TTS) generators were rapidly developed and adopted. With home study becoming prevalent, schools and universities were forced to bring solutions to scholars with learning disabilities or visual handicaps. 
Recent studies show that 41% of adults use voice search every day. The global TTS market is forecasted to reach a $7.06 billion value in 2028, which explains the rise of many new TTS tools.
While British accents are in high demand in TTS projects, the potential is not limited to the English-speaking market. TTS tools accommodate a range of languages, accents, and voice types. Without language barriers, user experience improves, and adoption rates increase—which shows you the reasons for the growth prognosis.
This post will investigate text to speech British accent tools, their benefits, types, and features. Then we'll survey the top 8 text to speech British accent generators
available today.

What are text to speech British accent generators?
Text to speech (TTS) is an assistive technology aimed at helping senior citizens and people with visual impairments and disabilities to understand the text better. Different age groups can use it: it's useful for seniors, but it also helps children learn, read, and better understand dialects and pronunciation.
To bring text alive, many users, especially older ones, prefer British English for its association with authority and seriousness. What people mean when they mention 'British accent' is called "received pronunciation," a reference to the 'standard of good English' aka 'The Queen's English'—the dominant accent in the south of England.
TTS British accent voices are primarily used to create audio-visual material for the UK market, but they can also be a user preference in different territories–for example if the text needs to show authority. Even if the focus is not on TTS content in British English, it is wise to use British accent voices in globally targeted videos.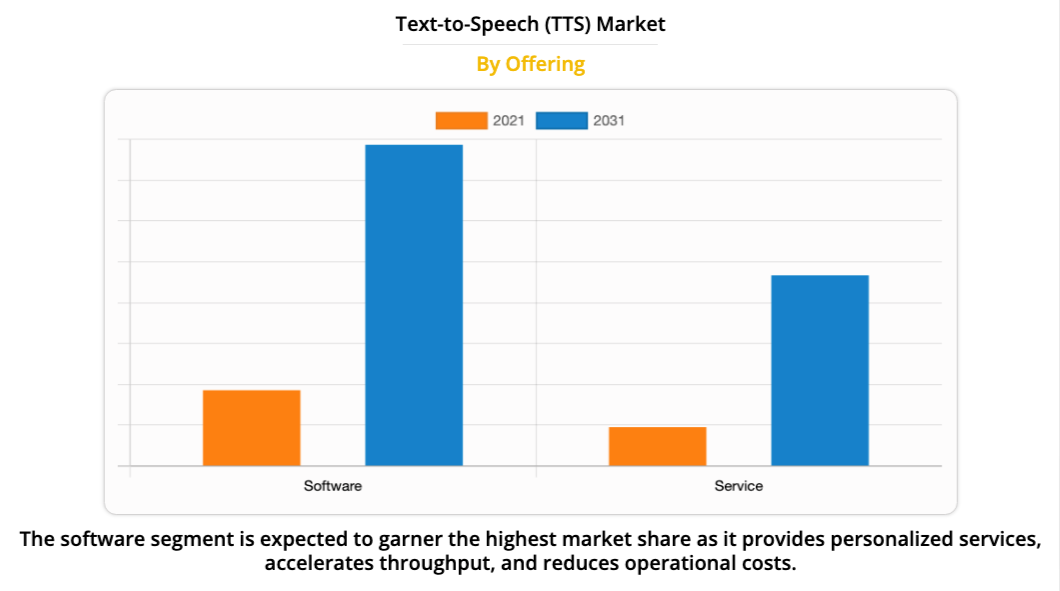 Benefits of Using Text to Speech British Accents
A TTS tool can benefit end users, publishers, and content creators. Opening up content to new audience segments increases the potential reach of publishers.
Other benefits of TTS tools include the following:
Helps people with learning disabilities due to dyslexia

Allows people to enjoy content more

Enables visually impaired people to access online content.

Available in many different languages and accents

Improve mobile UX

Helps develop literacy and reading skills, and professional learning and development

Helps improve listening and comprehension skills

Can boost language and cognitive skills development 

Fosters multi-tasking abilities and improve productivity 
There are also specific benefits to using text to speech tools with a British accent. A study by the language app Babbel showed that the British accent gets the highest likeability score. Respondents also prefer for their native language to be converted to British accent English. With a British accent, the acceptance level is higher than conversions to any other language.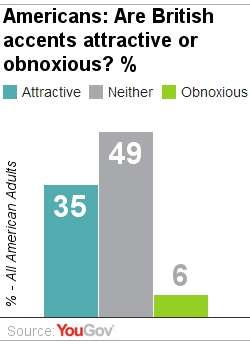 Types of Text to Speech British Accent Generators
 There are three primary types of TTS British accent tools:
1. TTS Online Tools
Everything happens online, TTS conversion included. Online TTS providers offer users editors, browser extensions, mobile and desktop apps. Upload the text, choose your preferred settings (language, accent, voice type), and then download your audio file.
2. TTS Downloadable Software
Text to speech software allows text to be read aloud for people who have trouble reading. Writers proofreading their work can have it read back to them. Long flight ahead? TTS software converts eBooks to audiobooks. Choose downloadable TTS software if you don't want to rely on online tools.
3. AI Video Generators
Creating videos used to be a time-consuming human process. But now, AI-powered video generator software replaces the need for a film crew and studio by automating video creation and editing. Upload your text so the AI video generator can turn it into a video with a voiceover or a virtual photorealistic presenter that can speak various languages and dialects.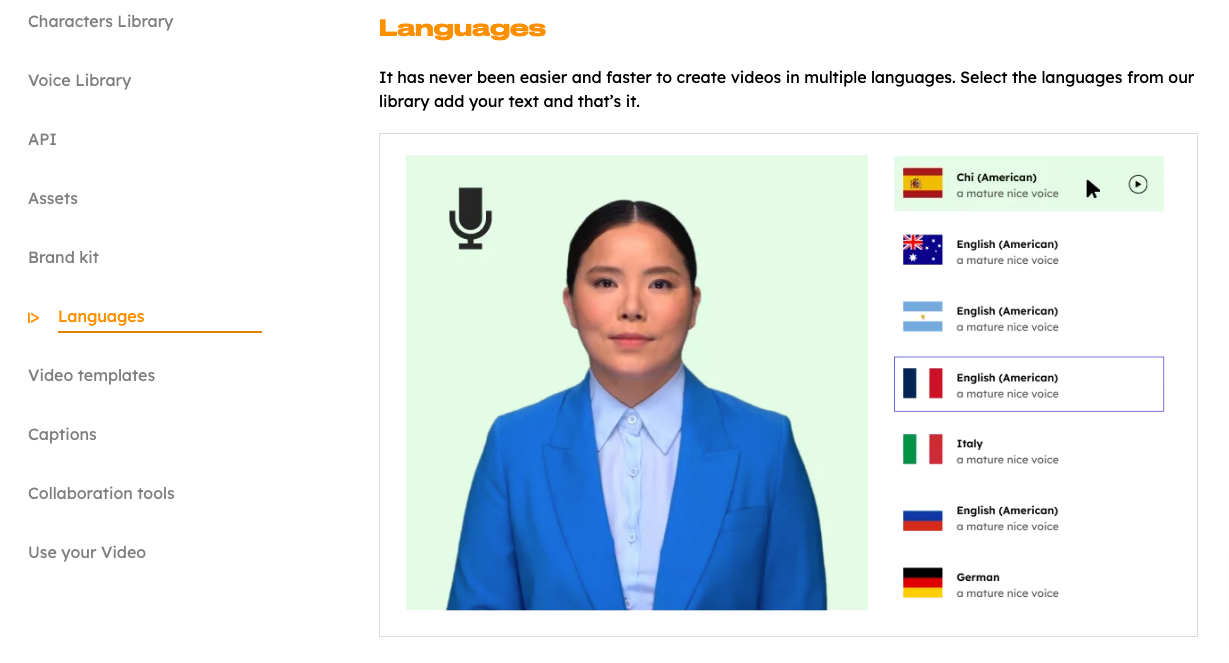 British Accent Voices: Key Features 
 When choosing a TTS tool for a British accent, there are several features to remember. First, the business software and services review site G2 formulated several criteria a TTS tool needs to meet.
A TTS tool must:
Convert written text to speech that sounds natural.

Integrate with apps and websites through an API.

Offer options to adjust synthesized voices on volume, pitch, and emotion.
Other essential features to keep in mind when choosing a text to speech British accent tool are:
Language and Dialect –

Does the tool offer the specific British English accent you are looking for?

Platform Compatibility –

Is the tool compatible with your platform of choice? (Mac, PC, Android, etc.)

Voice Quality –

Does the tool offer the highest voice-quality audio required for your project?

Accessibility –

If required for your project, does the tool meet

WCAG 2.0

guidelines, allowing dyslectic and impaired people to access and use them?

Ease of Use –

Is the tools simple to learn and use, or does it require a learning curve before implementation?
Now that you know what to look for, here are the top 8 TTS British accent tools on the market.
Top 8 Text to Speech British Accent Tools
TTS AI Video Generators
1. Fliki

Main Features
Intuitive UX

High-quality video output

Many editing options

Extensive offer of voices (850+) in 75+ languages

Large media library

Realistic voices
Best for: Users looking for an easy tool to create British language accent videos that look and sound great.
Price: Fliki offers a limited free plan and three paid packages (Basic, Standard, and Premium) that range from $8 to $88 per month.
Review: "I think that the app Fliki is quite good but I didn't like the thing that it did, which is that it automatically adds all the comments and stuff."
2. Hour One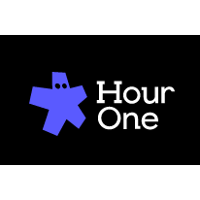 Main Features
Best-in-class AI video generator

Best text to video genrator

Library of 100+ photorealistic virtual presenters

35+ languages

Library of different voices, tones of voice, fluency, and accents

API integration options

Extensive media library + upload options

Brand kit

Video templates library

Instant 'use your video' options
Best for: Users looking for options to turn written content into highly engaging videos with virtual human presenters using a British English accent. Affordable, fast, and scalable.
Price: Hour One offers a limited free and three paid plans (Lite and Business) ranging from $30 to $229 per month, with Enterprise as a custom option.
Review: "With Hour One's AI avatar technology, we're able to generate premium video from text, automatically and affordably, allowing us to keep pace with our audience's need for rapid reporting."
TTS Online Tools
3. Amazon Polly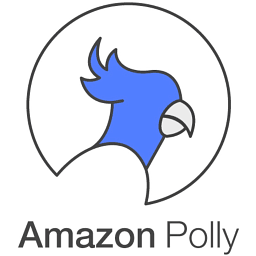 Main Features
Easy-to-use API integration

Wide selection of voices & languages

Optimize streaming audio

Adjust Speaking Style, Speech Rate, Pitch, and Loudness

Newscaster speaking style

Custom lexicons 
Best for: Technically apt users that will benefit from extra features the API integration unlocks.
Price: Amazon Polly uses a pay-as-you-go model. Monthly costs depend on the converted number of characters.
Review: "It's good enough for normal English words and vocabulary, but when used for something complex like medical terminology or some difficult/not-so-used words, it baffles and sounds very robotic." 
4. Murf.ai

Main Features
Ease of use

Collaboration options

Volume, pitch, and voice speed controls

Pronunciation modification options

A large variety of speaking styles

Natural Sounding Voices
Best for: Fast and easy conversion of scripts into natural-sounding audio, with options to add images, music, and video.
Price: Murf offers a limited free plan and three paid packages (Basic, Pro, Enterprise) that range from $29 to $59 per month.
Review: "AI voices are the hottest thing and Murf.ai has them."
5. Narakeet

Main Features

30+ British text to speech voice options

Regional English text to speech options

Large variety of languages (80+) and voices (500+)

Deep neural network (DNN) TTS generators for top-quality audio output

Realistic, lifelike AI text to speech voices

Batch file text to audio creation
Best for: Users who want to choose from many English voice options.
Price: Narakeet offers a choice between top-up accounts (from $6 to $500 packages) and custom subscription accounts.
Review: "Rather than having to do that recording and editing, I loaded it and got the final video in under three minutes."
6. Ondoku


Main Features
Customize language, voice, speed, and pitch to your taste

Option to use multiple voices (simulating conversations)

Use multiple languages together

Easy sharing on social networks

High level security (SSL/TLS encryption)

High-quality speech output
Best for: Users who want to create audio files with multiple voices. 
Price: Ondoku offers two free plans: Free & Light (registration required). The three paid plans (Basic, Value and Premium) range from $9.99 to $29.99 per month.
Review: "I converted text to voice with a free trial version of Ondoku. Generally, it is good, but sometimes the accents are unnatural depending on the sentence."
TTS Downloadable Software
7. Descript
Main Features
Easy fixing: add/remove words to correct output 

Filler words removal options

Noise removal options

Speech enhancement tools

Animated captions & other effects for social media

One-click publishing to a dozen popular podcast hosting destinations

 
Best for: Podcast creation
Price: Descript offers a free plan and three paid plans (Creator, Pro, Enterprise) ranging from $12 to $24 per month, with Enterprise as a custom option.
Review: "The cost is definitely hard for our limited nonprofit budget, but otherwise, I don't have any dislikes—even the mistakes the auto-transcription makes are passable because we're still saving so much time."
8. VoxBox

Main Features
46+ languages, 3200+ voices, 100+ characters

Easy-to-use intuitive interface

Digitize external media recordings

Audio batch processing

Audio editing options 

Ultra-fast media file conversion
Best for: Users looking for extensive audio editing options to optimize the audio output.  
Price: VoxBox offers three options: a monthly plan ($19.95), a yearly plan ($39.95), and a lifetime plan ($79.95).
Review: "Fairly solid app, without question."
"The name's Reals. Reals by Hour One."
The market for text to speech British accent tools is very competitive. It's not hard to understand why: text to speech technology allows many people the option to access content online that was previously out of their reach. Offering an audio version of written content can dramatically enlarge a website's exposure and popularity. Additionally, converting text to British English accent audio has proven popular and engaging worldwide. 
Many TTS providers offer a similar, not very distinguishable set of product features. But not Reals by Hour One. Employing leading-edge AI technology to generate videos quickly, affordably, and at scale from text, Reals is an ideal solution for various use cases, including training, news websites, e-learning, and more. With your text being read in a British accent by an engaging virtual presenter, your message will be heard and understood by your intended audience, even if you are a British secret agent. 
Try creating your first text to speech British accent video with Reals by Hour One for free, and you'll have a finished professional-quality video ready to go before you can say, "It's time for tea."