In an increasingly digital business environment, the personal touch of excellent customer service can be the differentiator that sets your company apart from the rest. Whether it's a quick response to a complaint, an easy refund process, or just reassuring a customer that they will be cared for, the touchpoints of customer service go a long way to creating loyal shoppers. But how can you ensure all your agents receive the same high-quality training in a distributed remote workforce world? The answer is video customer service training.
With 88% of customers having higher expectations than ever before, the customer experience has become even more critical to sustained growth and retention. No matter your industry, it's become so competitive that 76% of customers will stop doing business with you after only one bad experience. Since customer service agents are on the front lines of solving customer problems, ensuring they are appropriately trained is vital to your business' success.
While creating a customer service training video curriculum was time-consuming and expensive in the past, today it's easy to leverage the latest technologies to create videos fast, affordably, and at scale. In this post, we'll explore customer service training videos, their benefits, why you should use AI tools, and discover how to create effective video training using AI in four simple steps.
Why is customer service training so important?
Think about a time you received excellent service from a company. Most likely, the experience you remember had to do with customer service. Good customer service leaves a lasting impression, so much so that 90% of people worldwide consider customer service moderately to very important when choosing a brand. 
Customer service is a business's chance to build relationships with customers, address their issues, and demonstrate concern for their problems while resolving them. Great customer service provides a competitive advantage, resulting in increased customer retention and word-of-mouth buzz that draws in new customers.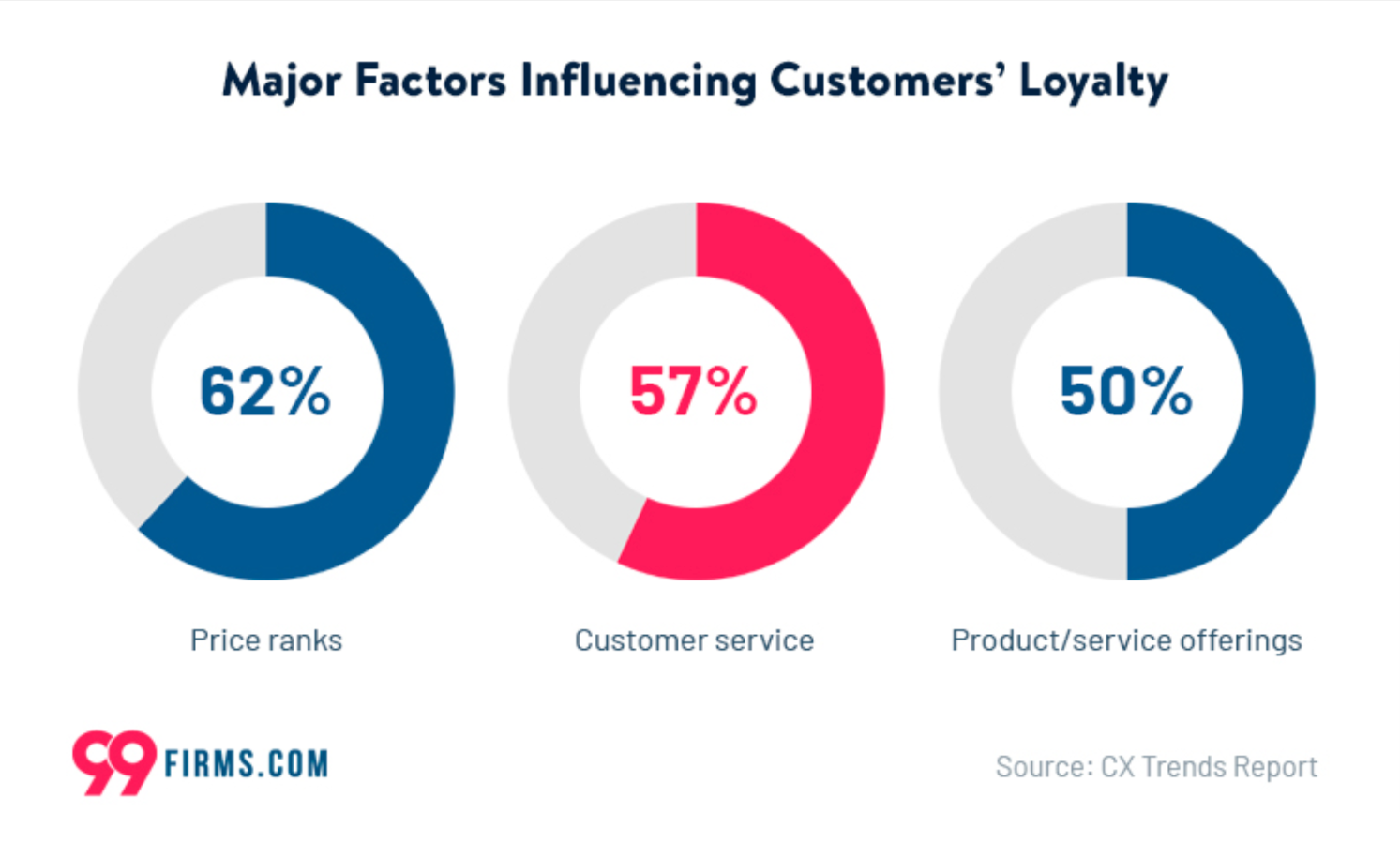 Conversely, poor customer service can be disastrous for a business. The Southwest Airlines meltdown during the 2022 holiday season is an example of everything a company should not do, and what happens when customer service goes bad throughout an organization.
The key to great customer service is effective training. Training all your customer service employees the same way ensures uniformity of service, good workplace morale, and, most importantly, a high standard of customer service experience that will positively build your brand's reputation.
Why should you use video for customer service training?
Customer service videos for training videos are the ideal medium to deliver engaging and interactive content. Many organizations have remote customer service representatives or call centers, and video provides significant savings in training a distributed team versus in-person seminars or one-to-one training sessions. Customer training videos are also:
More Engaging
People now watch video content more often than they read text, and because it's become the preferred content choice, their engagement and learning are significantly increased. 52% of employees report watching more than two instructional or informational videos weekly. Video presentations have been shown to increase retention by 83% over time when compared to traditional methods because video simplifies complex concepts in a multi-sensory experience.
Consistent and Repeatable
When an organization's customer service agents are all trained with the same videos, this creates a consistent level of service for customers. Video training stays the same each time you view it, so it gets repeatable results whether viewed by current employees or new hires. The training videos help companies build their customer service culture and brand.

Deepen Customer Service Knowledge
Customer service video training gives employees a deeper knowledge of a business's product or service. The videos also model various customer interaction scenarios, giving the customer service team confidence to handle any situation.
The Benefits of Creating Customer Service Video Training with AI
Generative AI tools have exploded into the marketplace over the last two years. For customer service training videos, these tools offer significant advantages that make creating an entire training program easier than before.
These benefits include:
Saving Time and Money –

Instead of hiring an entire filming crew and going through a lengthy production schedule, professional-quality videos can be created quickly and affordably using

AI video generators

like

Reals by Hour One

. Automated AI tools also save time and expense on many tasks formerly done manually in production, such as generating graphics or hiring presenters.

Scaling Is a Click Away –

Using AI video generators, you can press a button or two and create videos with different languages, presenters, endings, or other formerly costly changes.

Script Writing Is a Snap –

With generative AI technology, you can repurpose old training manuals or PDFs into scripts or use an AI chatbot to generate the script from a prompt.
4 Simple Steps to Leverage AI to Create Customer Service Training Videos
If you're ready to try creating a customer service training video with generative AI tools, here's how to do it in four steps.
Step 1: Writing the Script
Thanks to AI, the days of staring at a blank screen and waiting for inspiration are over. When it comes to writing the script for a customer training video, you have two AI choices:
Repurpose Training Materials with Text-to-Video –

Take those old customer service training manuals, PDFs, or presentations and give them new life as a training video. Using the text-to-video tool found in most AI video generators, you input the documents into the software, and a video script is instantly created from the source materials.

Create a New Script with an AI Chatbot –

Using

ChatGPT

or an integrated tool like Reals' Script Wizard makes creating a script from scratch simple.

In the case of ChatGPT, enter a prompt directing the chatbot to generate a script of a specific length about a specific topic for a particular company (if you are unsure how to do this, online guides are available).For AI video generator integrated tools like Script Wizard, follow the flow on the screen to create a winning video script with the help of an AI co-writer. You'll never need to worry about writer's block again!
Step 2: Choose Your Presenter
The good news is that you won't spend time going through presenter headshots and auditions when you leverage AI to create a customer service training video. The best AI video generators have a library of photorealistic virtual presenters waiting to take the gig.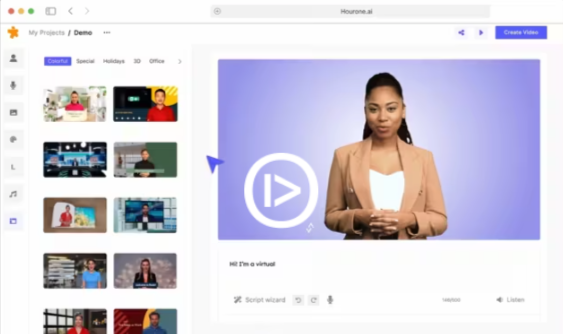 Reals boasts a library of over 100+ diverse AI-powered virtual humans so that you can choose the right character and language for your training video. You can also create your own character from a real person, which could be helpful if you wanted the always-busy Vice-President of Customer Experience to deliver your training video program.
Step 3: Create Dazzling Images
If your customer service training video needs images, you can leverage AI to create what your viewers need to see. Most high-end AI video generators have a media library filled with images you can choose (and sometimes customize) and insert into your videos. Reals' Media Library allows you to upload your existing images, videos, PowerPoint slides, and even sound files to create humanized videos automatically.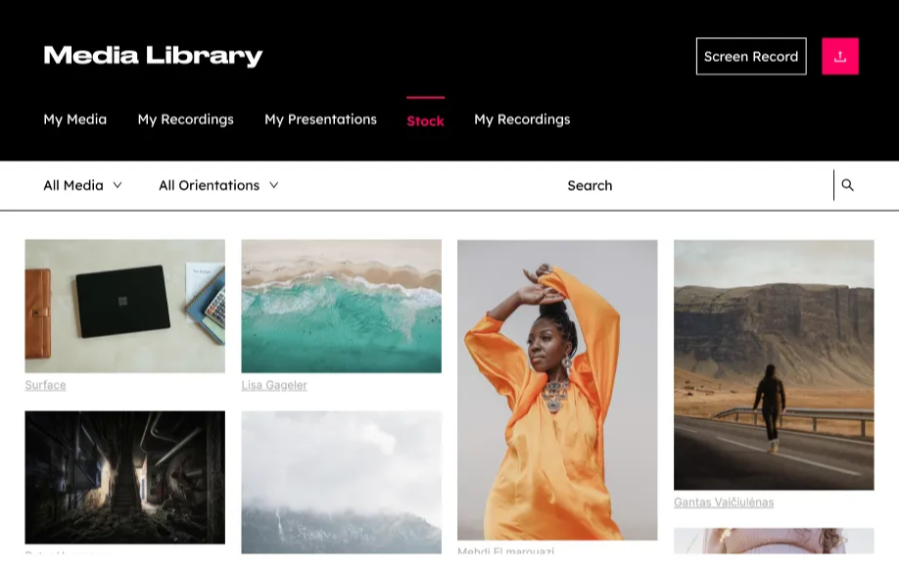 The other option is to use an AI Image Generator, which works similarly to ChatGPT. Enter a text description of your desired image, and then the AI will do the rest. Download your new AI-generated image and upload it to the AI video generator's media library to include in your video.
Some AI image generators to try are:
Step 4: Generate Your Video and Scale
AI video generators offer the best option for creating and scaling customer service training videos. Once your script is created, a presenter is chosen, and media assets are uploaded, press a button, and the video is generated in minutes.
Once the video is created, you can scale your training by creating different versions in different languages and with different presenters. You can change key elements or make edits just as easily.
An AI-powered production studio like Reals by Hour One offers the ultimate in speed, flexibility, and creative control. There are even templates for different kinds of videos, so you can customize each new video based on its content. Creating customer service training videos has never been this simple.
Improve Customer Service Training with AI
Good customer service is crucial to business success in today's ultra-competitive digital environment. Effective employee customer service training is the key, and the best way to unlock great customer service is through video training. Thanks to the latest in generative AI, you can create professional quality video training fast, affordably, and at scale.
Hour One's AI video generator is the solution your organization needs to improve customer service. Reals incorporates multiple generative AI tools, a large selection of templates, and a vast library of presenters and languages to make creating customer service training videos simple.
Leverage AI with Reals to produce your first customer service training video for free today.