Artificial Intelligence has revolutionized the way we interact with technology, and AI voice generators are no exception. These nifty tools can transform text into natural-sounding human-like speech, bringing a new level of authenticity to your audio projects. Whether you're producing engaging podcasts, voice-overs for videos, or even virtual assistants, these AI-powered voices have become indispensable assets. Although there are free options, most of the best AI voice generators will cost you, but also offer special features that justify the spending.
After completing a thorough review of 5 different voice generators, we have the final results. We have divided the best AI voice generators into free and paid options, presenting their features, advantages and disadvantages, and the types of plans available. To finish it up, we will take a look at Hour One's solution, which offers a whole lot more than audio. If you are looking to choose an AI voice generator, this article has got you covered.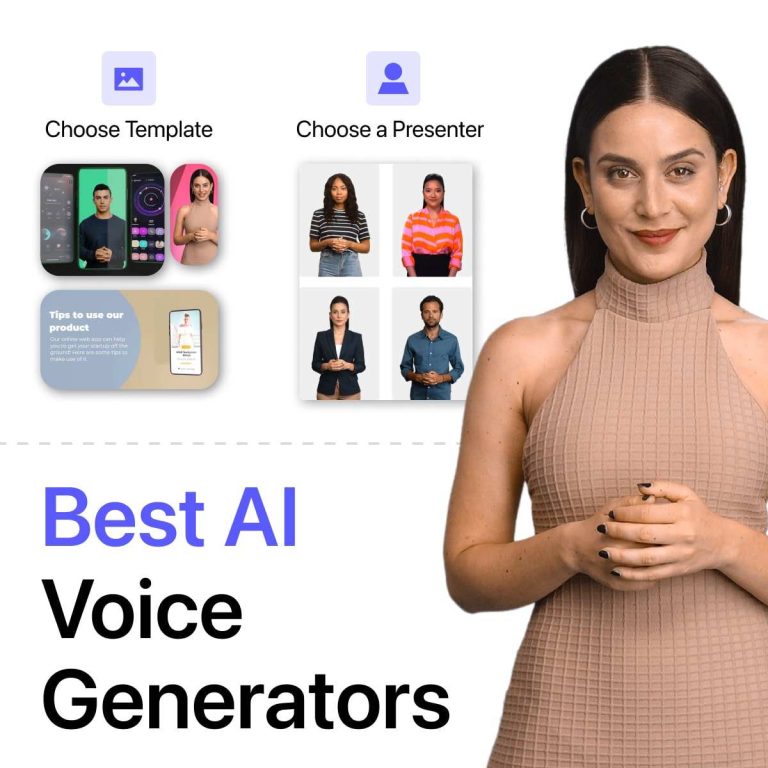 What is an AI voice generator?
An AI voice generator is a form of technology that uses artificial intelligence to produce speech that sounds just like a real human voice. Almost like having your very own digital voiceover artist at your service. This software takes written text and transforms it into spoken words with natural intonation and expression, otherwise known as speech-to-text.
Through complex algorithms and other nerdy stuff that we won't bore you with, the AI model learns the patterns, linguistic structures, and pronunciation nuances, enabling it to generate high-quality speech. With this technology, you can mimic almost any kind of speech imaginable. The result? A voice that has human-like tones, pitch, and cadence that can captivate and engage listeners. We all know how much people love a good Irish accent! In a nutshell, AI voice generators are tools that bring written words to life, transforming them into captivating audio experiences.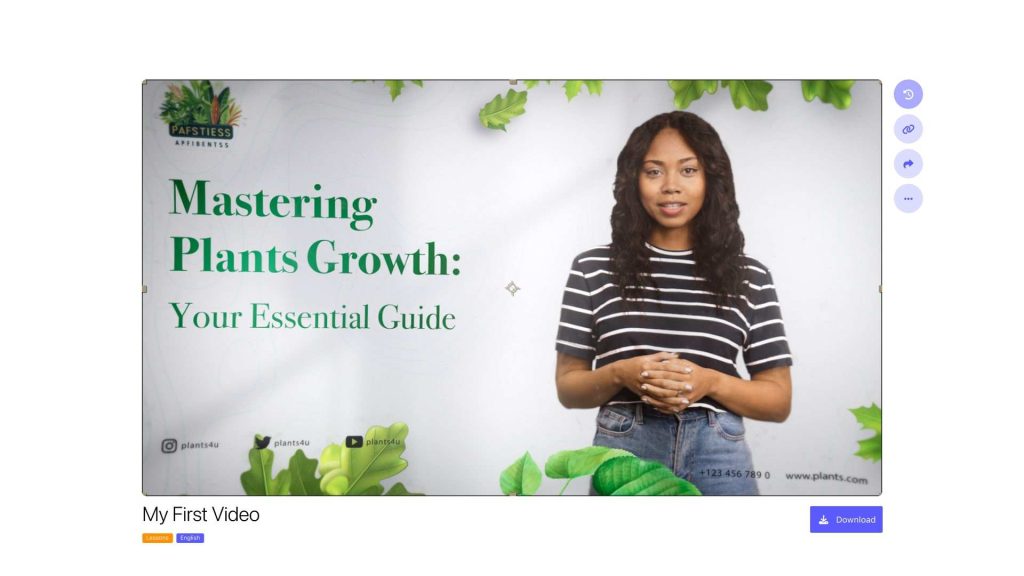 Wide Voice Selection – Listnr offers an impressive selection of 900 voices in over 140 languages.
User-Friendly Interface – Users can simply paste their text into the AI voice generator, and Listnr will convert it into audio effortlessly.
Customization Options – Listnr enables users to edit pitch, add pauses, adjust pronunciations, and include inflection points.
Audio Export – Once the audio generation is complete, users can conveniently export their audio files in WAV or MP3 format.
Listnr has three different user plans. As expected, the more you pay the more features you have available. Each plan varies in terms of the number of words allowed per month, the quantity of downloads/exports, the storage capacity provided, the range of voices accessible, and the inclusion of audio embeds.
Free Plan – A good beginner content creators or people wanting to get familiar with the platform.
Student Plan – Priced at $9 per month.
Individual Plan – Priced at $19 per month.
Vast Voice Collection
Customization Flexibility
The ability to clone your own voice (known as voice cloning)
Some users have reported that the editor interface could be improve for a more seamless user experience.
While Listnr boasts a diverse voice selection, some users have reported that certain voices and accents still sound slightly robotic.
Web-Based Platform with Browser Extensions – Speechify is accessible through the web and offers convenient extensions for Chrome and Safari browsers.

Wide Selection of High-Quality Voices –  Over 200 natural-sounding voices to choose from.

Multilingual Support – Speechify can identify more than 15 different languages

Commercial Usage Rights –  Speechify offers commercial usage rights
Free plan – For those looking for a free option, Speechify provides a free plan for basic text-to-speech needs only. This plan is pretty basic, having only 10 standard reading voices available, but a good alternative for people who are interested in using it for personal use only.

Premium plan – For more advanced features and increased usage priced at $11.58 per month. This plans offer additional benefits, such as a larger range of voices, more languages etc. 
High-quality and natural-sounding audio output

Wide selection of voices and accents

Commercial usage rights for businesses and professionals

Custom Soundtracks (this adds a creative and unique touch to your content).
Limited free features

Users might experience limitations when processing highly specialized or technical content into audio. 
Text-to-MP3 Conversion – NaturalReader allows you to easily convert text files, PDFs, and webpages into MP3 audio files. 
OCR Technology – The Optical Character Recognition (OCR) technology enables you to scan printed documents and convert them into spoken words. 
Floating Bar – The software provides a floating bar that allows you to read text from any application or website. 
Pronunciation Editor –  NaturalReader includes a pronunciation editor that allows you to correct any mispronounced words
There is a free plan, but its features are limited. 

Paid plan – For commercial or extended use, the paid version starts at $9.99 per month or $69.50 per year.
Wide variety of voices and languages

Ability to convert text to MP3 files

The OCR functionality expands the capabilities of the software, making it a valuable tool for accessing information from physical documents.

NaturalReader allows users to customize the speed, volume, and pitch of the spoken text, providing a personalized reading experience.

 
Some users may find that the voices offered by the software may not sound as natural as those of other TTS software. 

The paid version is not cheap compared to others.
Large Library of Voices and Languages – With over 120 natural-sounding voices available in more than 20 languages and accents.

Expressive Emotional Speaking Styles – The platform's AI-generated voices can convey various emotions, making them ideal for creating engaging content.

Audio and Text Input Support –  Whether you want to generate AI voices from written text or upload your own voice recordings to modify, Murf AI offers both options.

Library of Templates – Murf AI provides a collection of templates that users can utilize as a starting point for their projects, saving time and streamlining the content creation process.
Free Plan – Users can get started with a free plan that provides 10 minutes of AI voice generation time.

Basic Plan – Priced at $19 per month, users receive 24 hours of AI voice generation per year in 10 languages.

Pro Plan – Priced at $26 per month, users gain access to 48 hours of AI voice generation per year, expanding the language support to 20 languages.

Enterprise Plan: For larger-scale projects and unlimited AI voice generation in 20 languages, the Enterprise Plan is priced at $59 per month.
Murf AI's easy-to-use interface simplifies the voice generation process, even for beginners.

The platform offers users the options to cuztomize and fine-tune pitch, tone, and speed, providing more control over the generated voices.

Murf AI's voices sound natural and human-like, eliminating the robotic quality found in some other AI generators.
While Murf AI offers a diverse range of languages, the higher-quality voices are predominantly available in English.

The unlimited Enterprise Plan might be considered expensive for those requiring more advanced voice generation.
AI Voices in Over 140 Languages – Synthesys has an impressive collection of over 254 different voices, available in more than 140 languages. 

Voice Cloning – Users can even upload their own voice and use Synthesys to clone it.

Human Synthesys Studio –  The Human Synthesys Studio lets users create videos wit human avatars, making them ideal for presentations, videos, and more, all within the Synthesys suite of tools.
Considered one of the ultimate best AI voice generators of all time, just like they say, no good things come for free. With no free plan option, the paid plans start at $27 per month for text to speech and audio features, $36 for video features, and $52 for both video and audio features.
Synthesys offers an extensive selection for users to choose from allowing users to effortlessly generate AI voices that sound natural and expressive

The platform's lifelike and expressive AI voices set it apart from other competitors, adding authenticity to the generated content.

The platform's avatars can be customized based on individual preferences or selected from the platform's library.

Synthesys provides advanced editing capabilities, allowing users to fine-tune their audio and video content.
Some users might find the platform's numerous features and options initially overwhelming.

Users need to subscribe to a paid plan from the get go.
Diverse Voice Selection: Play.ht offers over 570 accents and voices to choose from.

Real-Time Voice Synthesis – The platform supports real-time text-to-speech synthesis, swiftly converting input text into high-quality audio.

Customizable Audio – Users can enhance their audio with SSML tags, speech styles, and custom pronunciations.

Podcasting Solution – Play.ht offers a podcasting solution that simplifies audio content distribution.
With no free plan available, Play.ht has four different paid plans. Each plan offers varying levels of word limit, instant voice clones, access to voices and languages, API access, and commercial use. Each plans caters to different needs, from personal use to enterprise-level requirements.
Personal Plan – USD $7.2 per month 

Creator Plant –  USD $31.2 per month

Pro Plan –  $49.50 per month

Enterprise Plan – The pricing is customized so you'll need to get in touch with them.

 
Play.ht provides an extensive range of voice selection to suit various content styles.

The platform's real-time text-to-speech synthesis quickly converts text into audio, enabling efficient content creation.

Play.ht allows users to fine-tune rate, pitch, emphasis, and pauses, offering full control over the voice-over's nuances.

The podcasting solution simplifies audio content distribution, making it a valuable feature for podcasters.
Some users might require time to fully explore and utilize all the platform's advanced features and customization options.

None of this goodness comes for free. Users will need to sign up and pay to access the platforms features. 
Hour One's is an AI video tool that offers a lot more than just an AI voice generator. This advanced platform empowers users to efficiently produce studio-quality videos with many incredible features. With Hour One's AI virtual human presenters, not only do you have access to over 100 languages and endless accents, but you also have at your disposal over 100 ethnically diverse personalities to choose from. Users can select the presenter that aligns with their video's tone and content, significantly enhancing audience engagement with a human touch. Imagine using Brad Pitt to present your 2024 KPIs to your company! The text itself can be created with an AI Script Assistant powered by ChatGPT, enabling effortless video script generation while maintaining a professional narrative. Additionally, the platform automatically generates closed video captions for inclusivity and broader audience reach.
In conclusion, as of 2023, AI voice generators have become a valuable tool for audio projects, revolutionizing the way we interact with technology. With many solutions available, finding the best AI voice generator is not a simple task. Although free AI voice generators may good to start with, premium choices come with added perks for professional use, and that is something to take into consideration when choosing the software for your project. With its comprehensive set of features, Hour One's AI Video Creator proves to be an all-in-one solution for efficient and high-quality video production, catering to diverse needs and audiences. With Hour One, content creators can bring their written words to life and captivate audiences like they never have before.
Get in touch with Hour One to learn how you can upscale your video and audio capabilities.