An article or blog post is one of the easiest forms of online content to produce. When done right, they can generate leads and share insights about your business's products and services. However, today most people prefer watching a video to reading text content, and marketers agree.
Nine out of ten people report wanting to see more videos from brands, while 87% of video marketers say video has increased traffic to their website, allowing their business to generate more leads. 
For marketers of all kinds, the solution is repurposing text content into videos. Previously, doing this would take many hours. Now, there are AI software solutions, enabling blog posts to be repurposed directly into videos. Regardless of your level of technical expertise, AI technology makes content repurposing easy.
Let's take a look at why you might want to turn articles into videos, the ways it can be done, and survey the top twelve article to video software solutions available.
Why turn an article into a video?
The primary reason to turn an article into a video is to take advantage of the benefits of repurposing content. Repurposing content is "the practice of reusing all or elements of existing content in order to expand that content's reach." The original content is changed into a different format, such as repurposing a long blog post to several social media posts.
By repurposing, it becomes easier to scale content without the burden of additional creation. It also allows a single piece of content to get in front of different audiences through different media. In the case of converting articles into videos, marketers can connect with the 66% of customers who prefer watching a video about a product rather than reading about it.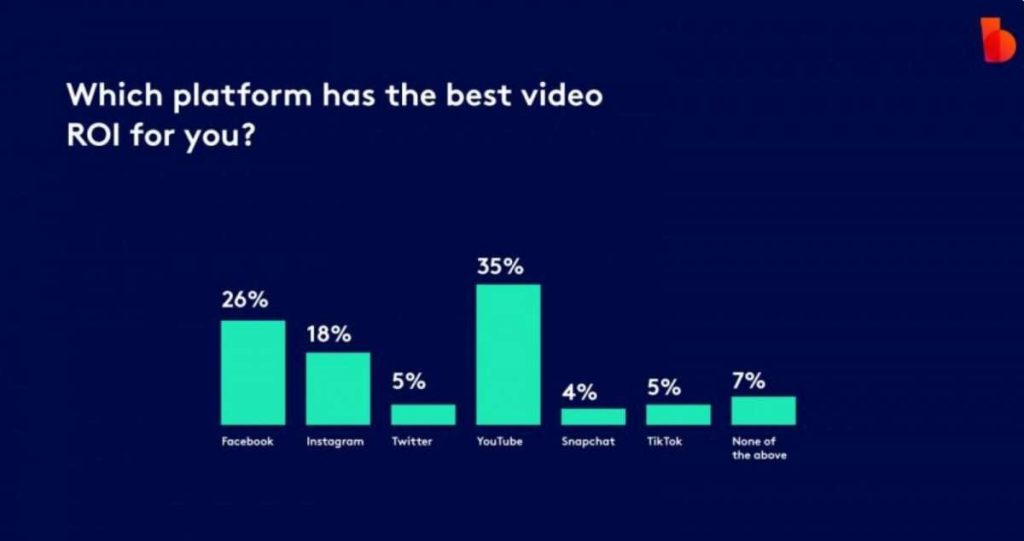 Repurposing an article to a YouTube video offers an opportunity to achieve a high ranking for a topic on the second largest search engine while putting it in front of a massive global audience on the video platform with the highest ROI.
Videos are also a powerful tool for employee learning and development. Instead of providing employees with dense text content to read, you can convert the text into an engaging video that improves the learning process. 94% of employees say they would stick with a company longer if it invested in their training. Upgrading the usual L&D courses by changing articles to videos will significantly benefit the employees and companies.
How can you turn an article into video?
If you want to start converting articles into videos, the most straightforward way is to do it manually. Manually creating videos is time intensive, but it can save some money. However, the money saved may be negligible, especially if you aren't proficient at video editing.
Another way to convert your article into a video is to hire a professional freelancer. However, hiring an editor may be expensive, and finding an optimal freelancer at the right price is difficult. 
The most efficient way to create video is using an AI video generator. For example, Hour One will convert raw text into a high-quality, virtual presenter-led video in minutes. Utilizing AI-powered software tools offer an optimal solution that saves time and money while producing professional-grade video.
Why should you use an article to video software solution?
Article to video software offers four key advantages over other content repurposing methods. The solutions allow you to:
Top 12 Article to Video Converters
Here are the dozen best platforms on the market today to convert your existing article content into videos that engage customers and employees.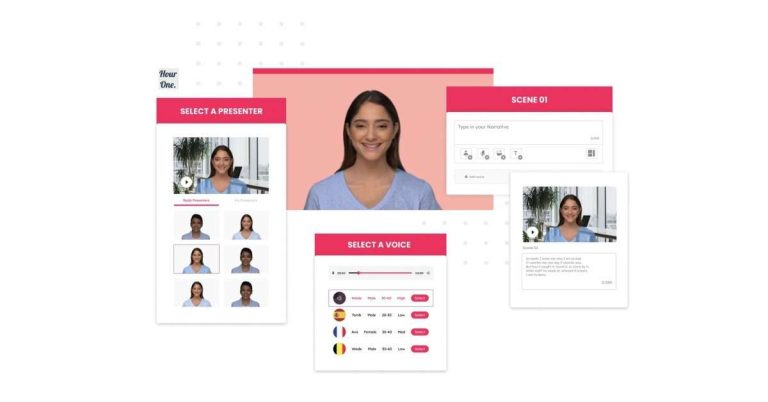 Hour One's Reals makes turning articles into video a breeze. All you need to do is select a video template, choose an AI presenter, enter your text, and let the powerful AI do the rest. It's perfect for companies interested in a solution to create realistic computer-generated videos across any use cases.
Pros: Hour One boasts 100+ virtual presenters (or create your own!) who speak in over 60+ languages. It's easy to use, fast and has 24/7 live customer support.
Cons: The personal plan has 720p video quality max.
Pricing: Hour One offers four plans: A free plan with 3 minutes of video/month, a Personal plan at $30/month, a Business plan at $229/month, and a variable-priced Enterprise plan.
Reviewer says: "With Hour One, I can scale myself and save time and money in a way that enables me to grow my business like never before."
Article Video Robot is a dedicated platform for converting articles into videos with voiceovers within minutes. It promises to create highly Google-ranked videos through the use of keywords.
Pros: It offers good interface usability and publishes to multiple sites simultaneously.
Cons: The free version allows only 60 seconds of video/month.
Pricing: A free plan offers 60 seconds of video/month; paid plans range from $97-$197/month.
Reviewer says: "It's a tool where you can convert your articles into videos, at the same time, you can publish to multiple different sites and your social media…automatically."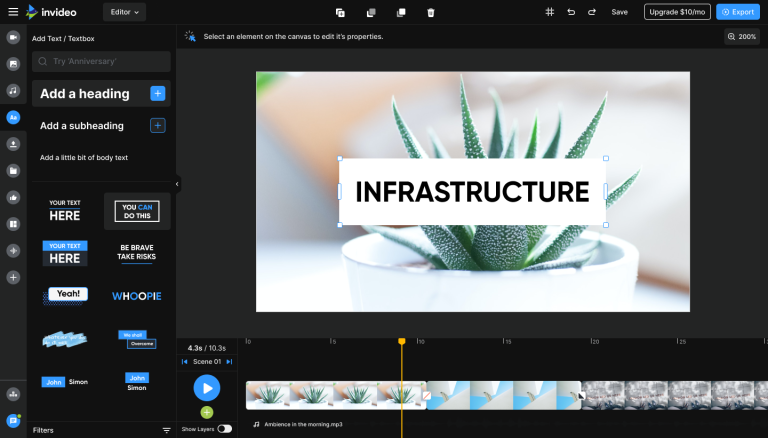 InVideo is an online video editor that enables you to create eye-catching videos in very little time. Their software claims to deliver more leads and increase engagement with pro video creation.
Pros: It's quick and easy to use and provides access to audio and visual stock assets with plenty of ready-to-use templates.
Cons: Their subscriptions are expensive, and some editing features are difficult to grasp.
Pricing: A free plan provides 40 minutes of video creation, while paid plans range from $30-$60/month.
Reviewer says: "The templates available are useful and the features and functionalities are equivalent to advanced video editors, but overall the product is complicated and cluttered."
Lumen5 is an AI video creator packed with tools designed to repurpose marketing content. Self-proclaimed as "the PowerPoint of video making," it utilizes simple point-and-click, drag-and-drop methods.
Pros: It has some useful automatic features, AI-powered functionality, and a large library of stock photos and videos.
Cons: Some features are time-consuming to use, and the free plan has limited video templates. There are no image or sound editing features.
Pricing: There is a free plan available for casual users, with subscriptions ranging from $29-$199/month.
Reviewer says: "It is very easy to create videos on Lumen5 and convert blog posts into videos, but sometimes it takes too long to render videos."
Raw Shorts helps generate simple, AI-driven animated videos from text. It allows the creation of explainer,, promo, and marketing/training videos for social channels and the web.
Pros: It's simple to create videos without video editing experience and offers a variety of industry templates.
Cons: It doesn't automatically save work, so projects need continual manual saving.
Pricing: A free trial offers 5 exports, with paid plans ranging from $49-$89/month.
Reviewer says: "The AI is actually pretty good at taking text and generating a video, but customer support is lacking."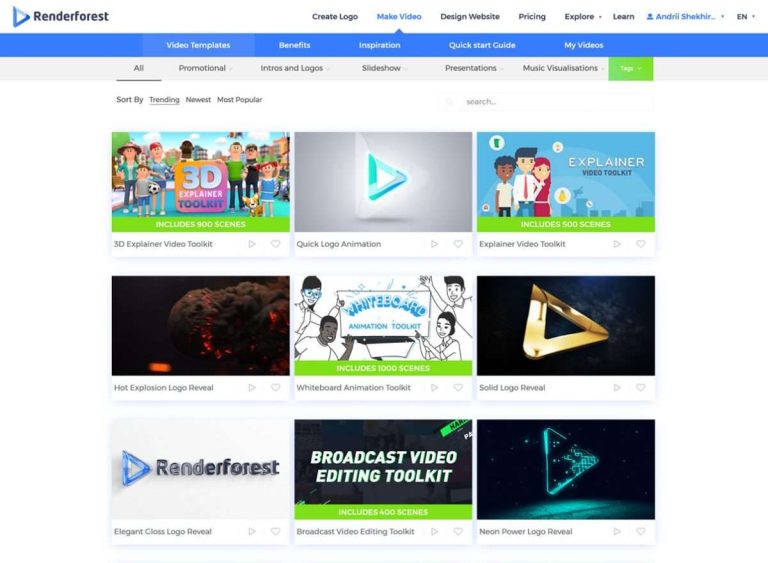 Renderforest is an online video production platform that allows individuals and businesses to create 'broadcast quality' videos, graphic designs, logos, and websites for private or business use.
Pros: It provides a friendly wizard to get started and simply creates studio-like quality videos with music or other audio.
Cons: It's difficult to customize everything in the video, and rendering can take a while.
Pricing: The free plan allows creation of HD720 videos, and paid plans range from $14.99-$29.99/month.
Reviewer says: "This is an easy-to-use tool for creating simple logo animations and marketing videos. Just the lowest quality of export is free."
Rocketium is a creative management platform built for the design needs of marketing teams working on hyper-personalized, multi-channel campaigns. It offers AI-powered automation and integrations.
Pros: It offers an effective language translation feature and automates designs, images, and creatives.
Cons: There is a complex onboarding process that requires a lot of training to use effectively.
Pricing: A free demo is available, with variable personalized subscription costs.
Reviewer says: "Rocketium helps us design creatives in almost all desired dimensions. I did not have an easy time navigating the platform."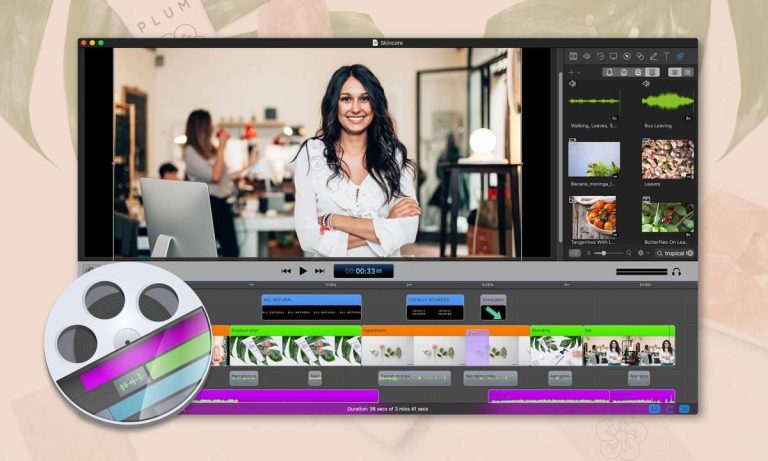 ScreenFlow is a screen recording, video editing and sharing solution designed for Mac users. It promises to create professional videos for social media and websites or to send them to the cloud.
Pros: It offers many features to create professional-looking videos and is useful for  video and audio editing.
Cons: The free trial lacks editing functions, and the software struggles with larger projects.
Pricing: A free trial is available, and paid plans range from $169-$259 with supplementary add-ons.
Reviewer says: "My go-to software for more than just screen recording, but I've experienced many crashes, freezes, and bugs."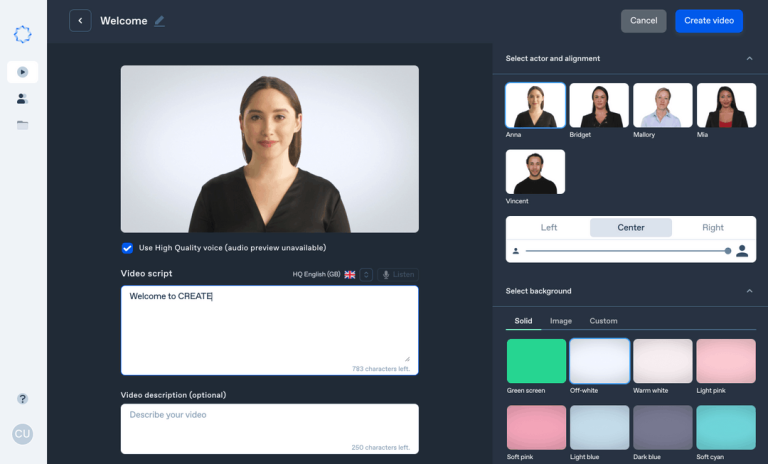 Synthesia is an AI video generator that allows companies to create engaging videos without technical knowledge or paid presenters. It can turn written copy into training, how-to, and product marketing videos.
Pros: It generates videos in up to 60 languages with a wide range of avatar customizations.
Cons: Some avatars look and sound unnatural, while corporate prices are only cost-effective if used frequently.
Pricing: A free plan allows one video, and paid plans start from $30/month with variable corporate pricing packages.
Reviewer says: "I am on the basic plan and stuck with only 6 slides per video."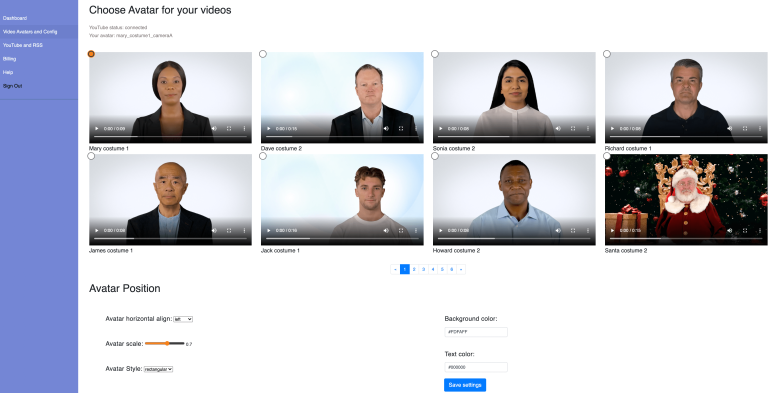 Synths Video creates studio-quality videos with more than 40 avatars to choose from. YouTube integration is included, and videos are uploaded to your YouTube channel after processing.
Pros: Features a wide range of avatar customization with YouTube video optimization.
Cons: There is no free trial option, and it is YouTube oriented. Paid plans are very expensive.
Pricing: A starter plan costs $399/month with variable plans depending on monthly video requirements. 
Reviewer says: "Helps all types of websites drive traffic and leads from YouTube and build a separate distribution channel for your content."
Wave's software features include an online video recorder and editor, thumbnail maker, live streaming studio, and video hosting. It's good for generating clips for social media, websites, blogs, and emails.
Pros: Offers a variety of features for video marketing with a user-friendly interface. Plenty of subscription options for all types of businesses
Cons: The video and audio don't always align. Many features are only available with premium plans.
Pricing: The free version allows 15 minutes of video, paid plans range from $20-$60/month.
Reviewer says: "Overall, great video tool for marketers, paid advertisers, social media marketers and the like. Could have better team functionalities".
Viomatic is an online video marketing tool that generates videos from existing content. The platform claims to increase conversion rates through automatic video generation.
Pros: Viomatic comes with automated explainer videos for easy navigation.
Cons: Video packages are only available for one year, with a maximum video length of up to 10 minutes each.
Pricing: Free trial offers SD 360p resolution, and paid plans range from $29-$349/year.
Reviewer says: "Viomatic is like a video creation agency which takes your instructions and creates videos for you within a short period of time."
Convert Your First Article to a Video Today
Converting articles into videos is a great way to repurpose content you already have, expanding reach to wider audiences without having to create fresh new content every time. When used in the workplace, video content also strengthens employee learning and development, and promotes lead generation through wider customer engagement.
Hour One provides the best article to video features compared to other AI video generating software. We're ready to help you create exciting new video content from your existing articles or blog posts. But don't just take our word for it—sign up now and turn your first article into a video for free today!
With the power of AI technology, it has never been easier to convert your existing text content, like articles and blogs, into professional videos. Videos drive more engagement than text and allow your articles to rank higher on Google when you include video content. 
HR departments can make professional training courses with live presenters in minutes without needing any technical skills or video editing experience. While many capable solutions are available, Reals by Hour One makes content repurposing easy.